---
---

IEEE Region 8

IEEE Bosnia and Herzegovina Section

IEEE Croatia Section

IEEE Bosnia and Herzegovina Section - Chapter of the Communications Society

IEEE Bosnia and Herzegovina Section - Chapter of the Computer Society

EURASIP - European Association for Signal, Speech and Image Processing
---
Welcome to the official website of the 18th International Conference on Systems, Signals and Image Processing for the year 2011.

Notice: Deadline for the early registration has been extended to 16.05.2011
The registration deadline has been extended to 27.05.2011
IWSSIP 2011 is an International Conference on the theoretical, experimental and applied signal and image processing techniques and systems which brings together researchers and developers from both academia and industry to report on the latest scientific and theoretical advances, to discuss and debate major issues and to demonstrate state-of-the-art systems. IWSSIP 2011 follows the successful events previously held in Budapest, Manchester, Poznań, Zagreb, Bratislava, Maribor, Bucharest, Prague, Chalkida and Rio de Janeiro. In some of the previous cities, the conference has been held more than once.

The 2011 conference will take place in Sarajevo, Bosnia and Herzegovina, from the 16.06.2011 - 18.06.2011. The conference will be held at Holiday Inn hotel (Zmaja od Bosne 4, 71 000 Sarajevo).

For further information, please contact us at iwssip@etf.unsa.ba.
---
Full Paper submission till: 07.03.2011 (23:59 GMT)

Notification of acceptance: 18.04.2011

Early registration deadline: 16.05.2011 (extended)

Camera-ready paper: 09.05.2011

Registration deadline: 27.05.2011 (extended)

Conference:
16.06.2011 - 18.06.2011

---
CONFERENCE
GOLD PARTNER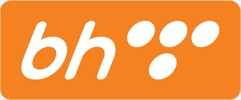 ---
SPONSORS



---
MEDIA SPONSORS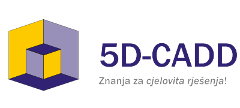 ---
15.06.2011:
The IWSSIP'11 committee welcomes all scientists and participants and wishes them a pleasent stay!!

10.06.2011:
The updated IWSSIP-2011 Preliminary Conference Program has been announced!!!

06.02.2011:
Notice: The deadline for the full paper submition has been extended to 07.03.2011!

06.05.2011:
Notice: Early registration deadline is extended to 16.05.2011!
Registration deadline is extended to 27.05.2011!