---

---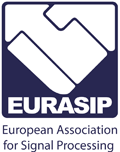 Greece Section
Region 8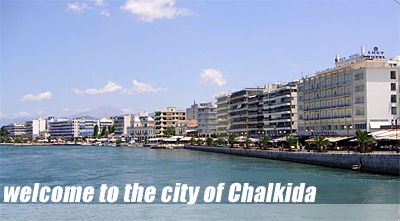 Welcome to the official website of the 16th International Workshop on Systems, Signals and Image Processing for the year 2009. The conference is organised for the second time by the Technological Educational Institute of Chalkida, Greece, in cooperation with the EURASIP (European Associaton for Signal Processing) and IEEE, Greece Section, Region 8.
IWSSIP'09 is an International Workshop on the theoretical, experimental and applied signal and image processing techniques and systems which brings together researchers and developers from both academia and industry to report on the latest scientific and theoretical advances, to discuss and debate major issues and to demonstrate state-of-the-art systems. IWSSIP'09 follows the successful events previously held in Budapest, Manchester, Poznań, Zagreb, Bratislava, Maribor, Bucharest and Prague. In some of the previous cities, the conference has been held more than once.
The 2009 conference will take place in the city of Chalkida, located in central Greece, about 70km far from Athens, the capital of Greece.
For further information, please contact us at iwssip09@teihal.gr.
Proceedings of IWSSIP 2009 will be published through IEEE eXpress
It is our pleasure to announce that Proceedings of IWSSIP 2009 will be published through IEEE eXpress Conference Publishing after the workshop and indexed through IEEE Xplore.
Accepted papers should be converted to meet IEEE PDF specifications.
IWSSIP 2009 will be soon entitled to use the IEEE's PDF eXpress™ online tool. PDF eXpress™ is an online source file conversion / PDF validation system that allows authors to either convert their papers to PDF or validate that their self-generated PDF meets IEEE PDF specifications for publishing and archiving into the IEEE Xplore digital library.
The detailed schedule as well as author guidelines for final manuscript preparation accoriding to IEEE eXpress Conference Publishing requirements will be announced soon.


---
Conference
June 18-20, 2009


---

---
June 18, 2009:
The IWSSIP'09 committee welcomes all scientists and participants and wishes them a pleasent stay in Chalkida!!

May 22, 2009:
The conference schedule is now available.

April 13, 2009:
Accomodation information is available!

February 24, 2009:
Proceedings of IWSSIP 2009 will be published through IEEE eXpress!

February 6, 2009:
Instructions to authors are available now.

January 27, 2009:
Call for papers version 5 is available for download [146KB .pdf].

December 22, 2008:
Information regarding registration & fees is now available.