Poznań
IWSSIP'2017 will be held in Poznań, a city with halfway between Berlin and Warsaw, but older than both of them
Beginning as a fortified village in the 10th century, Poznań became the capital of Poland and the residence of the first two Polish kings. Poland's first cathedral was erected here in 968. The town flourished as a European trade center during the 15th and 16th centuries, but later its prosperity declined due to fires and wars. Rebuilt after World War II the Poznań of today covers an area of approximately 260 square kilometers and is inhabited by approximately 550,000 people. It is the administrative and economic center of Wielkopolska, one of the highest economically developed regions in Poland. Poznań is one of the biggest trading areas in this part of Europe. Poznań International Trade Fair Center successfully hosts large international events.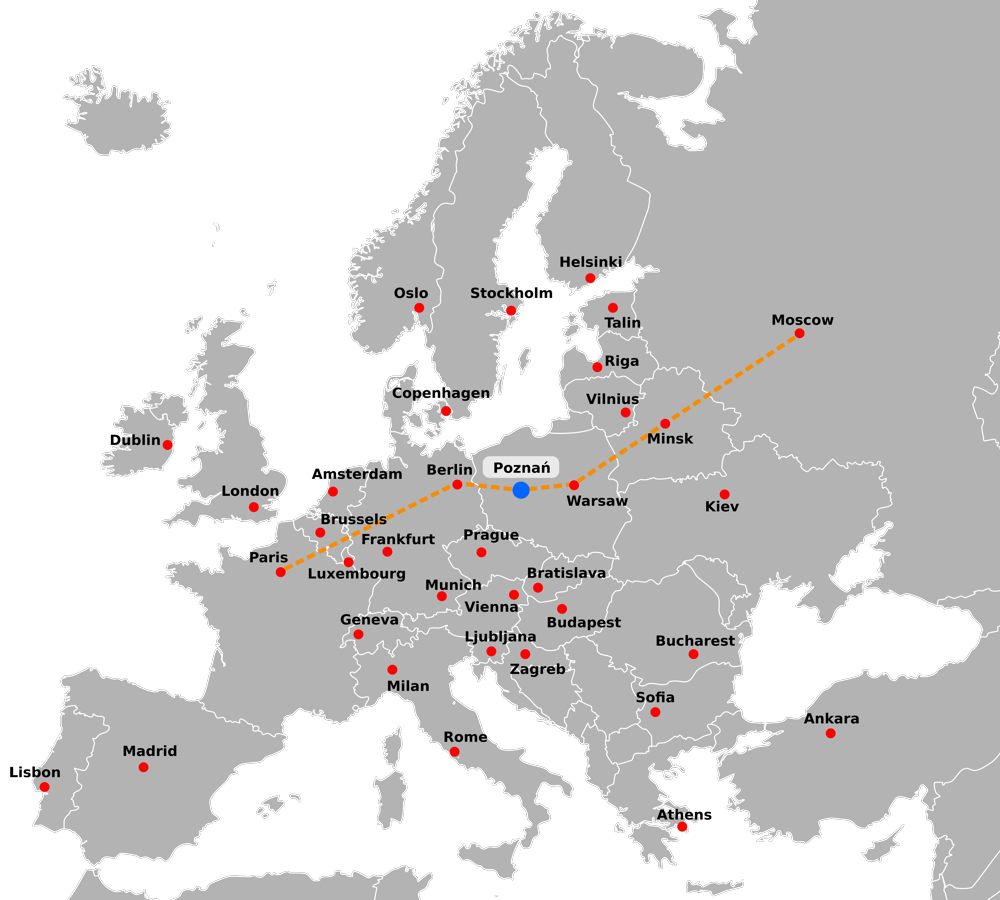 The Old Market Square is a central square of the Old Town on the plan of a square of the side of 141 m. It is the third biggest market square in Poland. Apart from tenement houses in the central part of the market square there are administrative and trade buildings: town hall, scales, and guardhouse. At first, there were only wooden buildings which were subsequently replaced by brick buildings, especially after the great fire in 1471. During World War II almost 60% of the buildings from the Old Market Square were destroyed but they have been restored according to the old documentation. On the small platform in the front of the Town Hall every day at noon (since 1551) there appears a pair of striking billy goats. It is connected with a legend telling about goats that were to enter the building.
Many international festivals, concerts, happenings, exhibitions in museums and galleries, shows, presentations and open air parties take place here and the city lives a life full of vitality. This is a great place to live and work.
General informations about Poznań can be found on: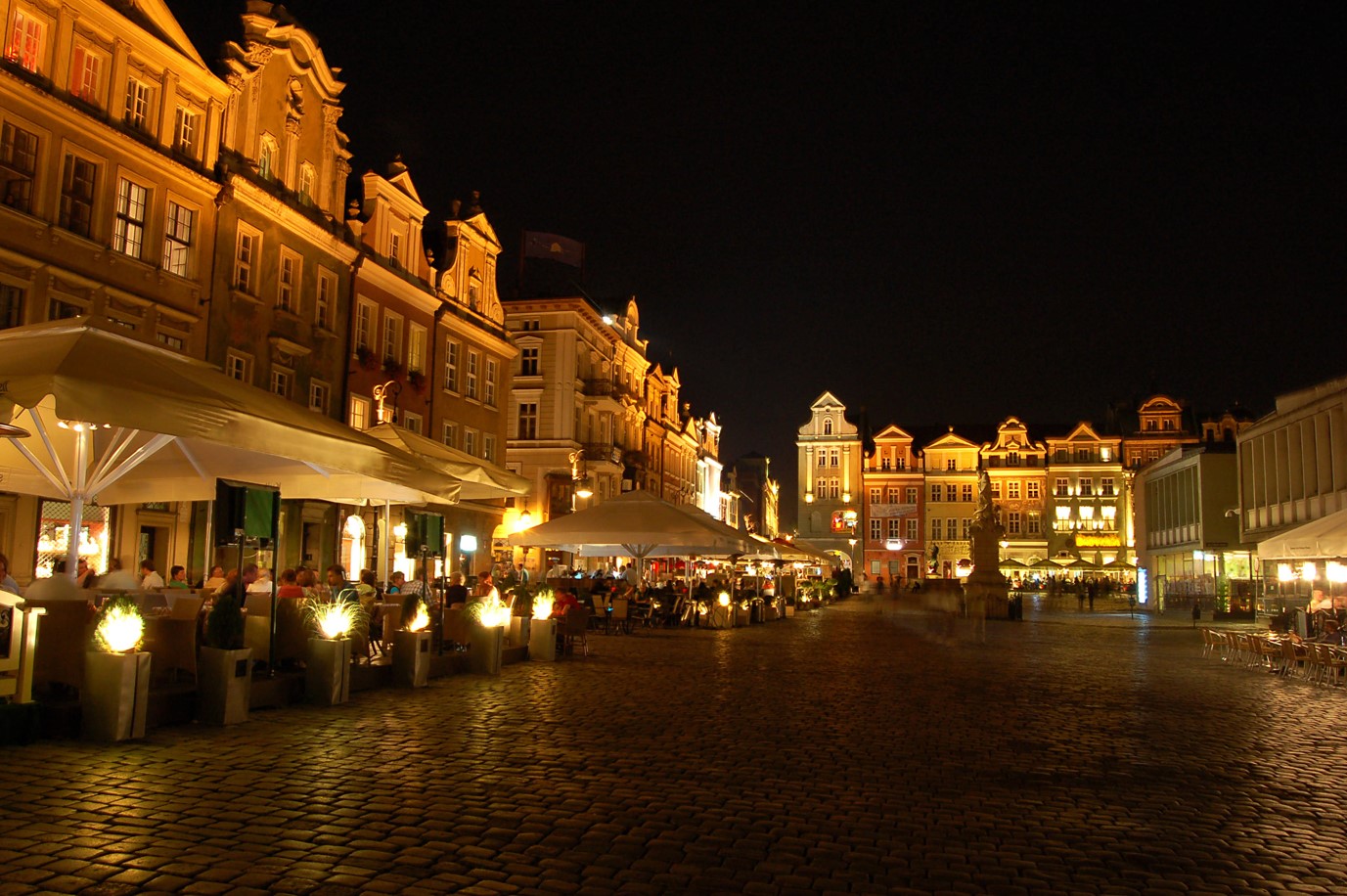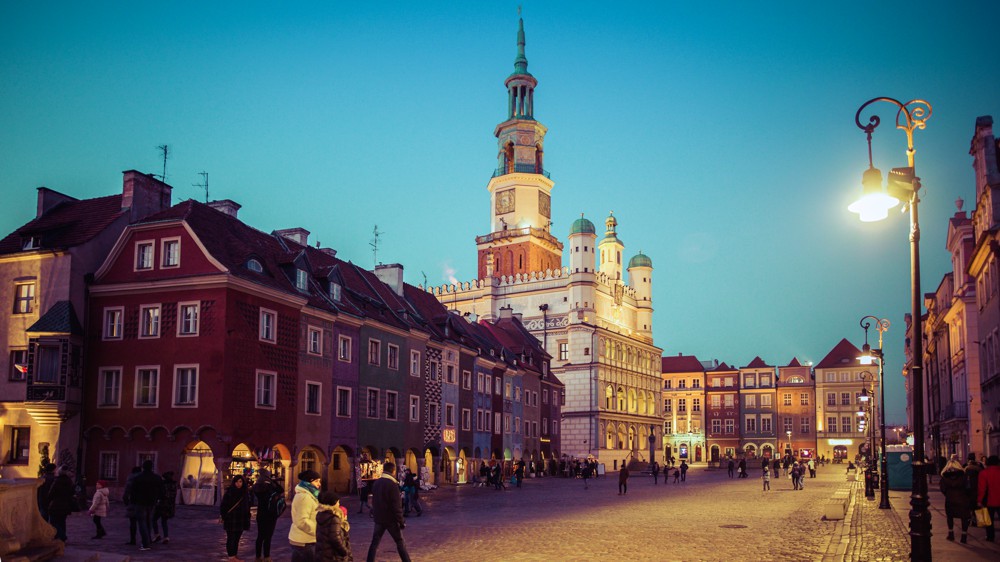 Poznań is the third largest academic and scientific center in Poland
Poznań University of Technology (PUT) is the best technical university in Wielkopolska Region, it is among the best universities in Poland. Buildings of PUT are situated in four different places in Poznań. Most of the faculties' headquarters are on WARTA Campus. The Campus is situated in the center of city – it takes 10 minutes to get to the Old Market from here and 5 minutes to get to the Malta Lake.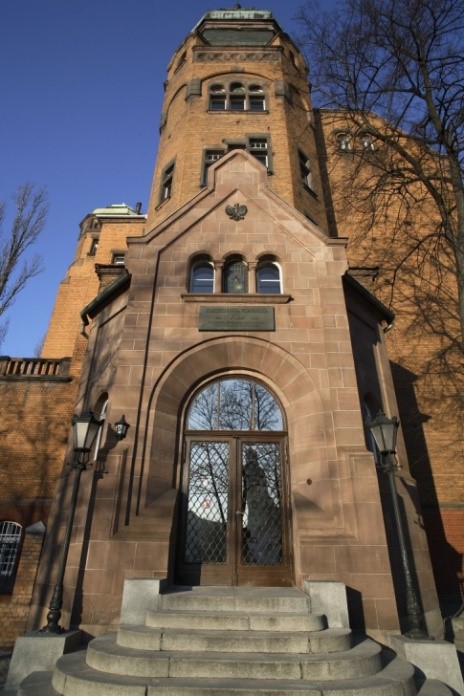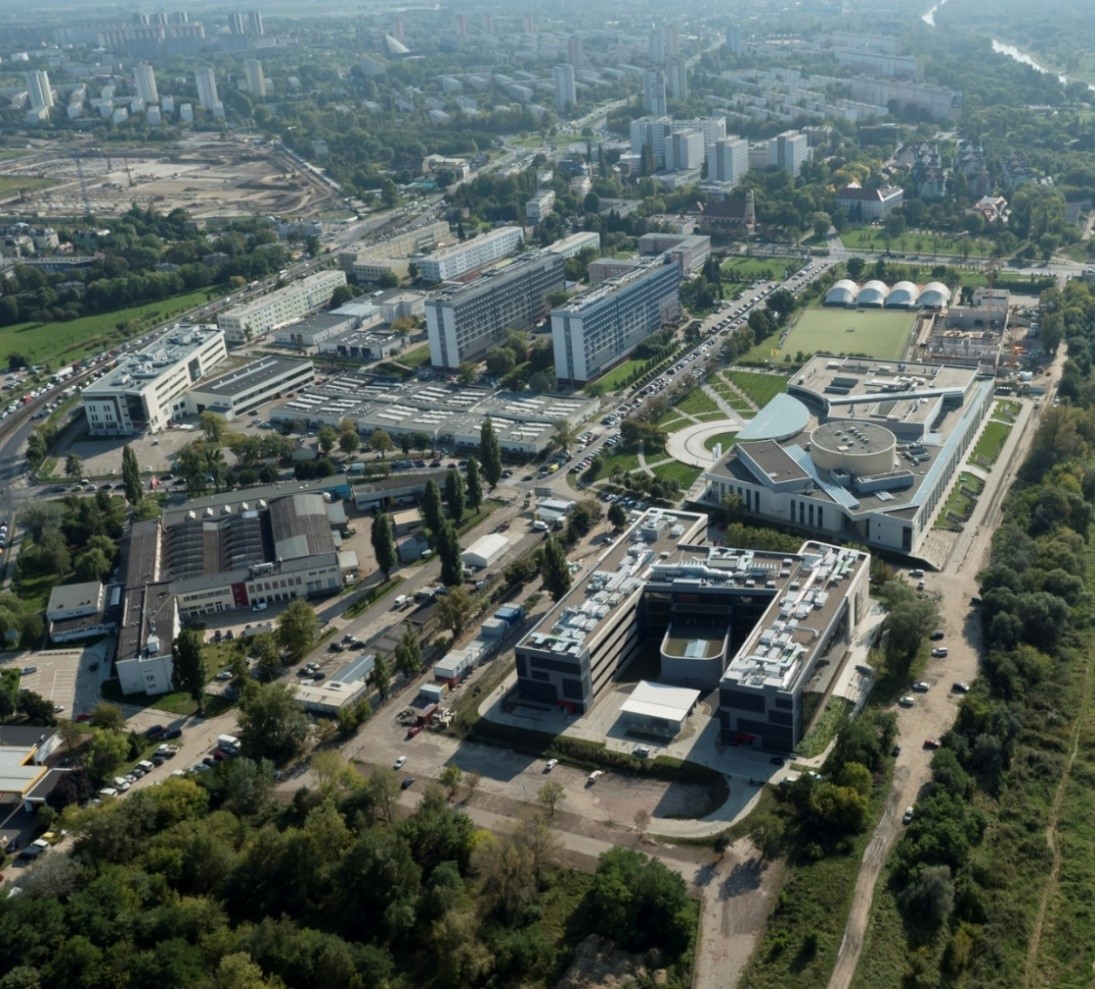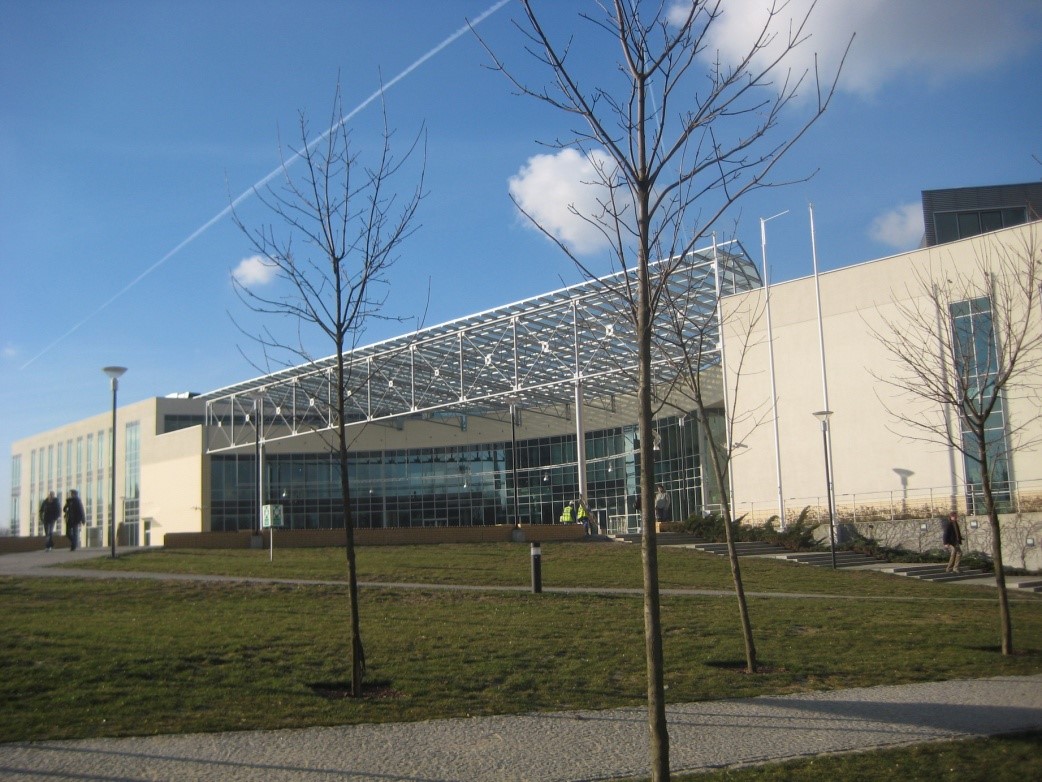 Culture & Recreation
The Citadel is a hill almost in the very center of the city. Until 1945, there used to be a Prussian Fort 'Winiary'. During World War II the fort was destroyed and also after the war pulled down. At present, in the Citadel there is a cementery of soldiers fallen during World War II, Poznań Army Museum and Armament Museum. Apart from its historic part the Citadel is one of the biggest parks of Poznań.
Malta are recreation grounds surrounding the Malta Lake. There is one of the best racing paths which were opened for World Championships in canoeing in 1991. At the lake, there is a year-round artificial ski slope and a sled track. In the vicinity of Malta Lake there is a ZOO that you can reach in a narrow-gauged rail which leads along the shore.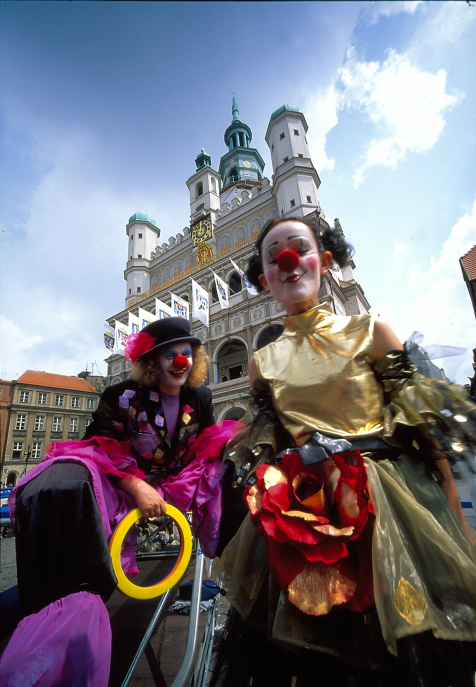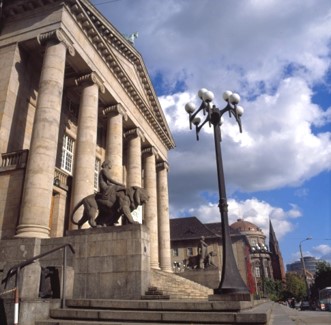 Useful information
Currency & exchange
The currency in Poland is złoty (zł, PLN): 1 złoty = 100 groszy. Bills come in 200, 100, 50, 20 and 10 złoty denominations. Coins are 5, 2 and 1 złoty, and 50, 20, 10, 5, 2 and 1 grosz. Money can be exchanged in banks and money exchande offices without commission.
Poznań has a well-developed ATM network supporting Visa, MasterCard and Maestro. Cash machines of particular banks can mostly be found in their branch offices.
In most places payment can be made using credit/debit cards. Exchange offices are located at the Railway Station, at the airport and in the city center, as well as in shopping centers. Money can also be exchanged in bank.
Electricity
The electricity standard in Poland is 230 Volts AC, 50 Hz. Standard European appliances do not need any adaptors. In Poland plug and socket Type E is used.
Travel information
By plane: Poznań Airport "Ławica" (IATA: POZ) is located 7 km from the city center, in the vicinity of the route leading directly to the major city points and next to the road out of Poznań to Berlin and Warsaw.
It is possible to get to the city center from the airport using bus line 59, that is going directly to Main Station. Very useful trip planner is available at jakdojade.pl. You should choose departure place, e.g. Poznań-Ławica Airport and arrival place, e.g. Piotrowo 2. The system shows route, transfer and tickets you should buy as well. Tickets can be bought inside some buses/trams from vending machines (only coins acceptable), some newsagent's and vending machines on stops (coins/banknotes/cards acceptable). The stops closest to the conference venue are called "Baraniaka", "Politechnika" and "Kórnicka".
Next to the airport hall exit there is a TAXI rank, it is however worthwhile calling any of the RADIO TAXI services. Travel from Poznań Airport "Ławica" to conference venue takes about 30 – 60 minuts (depending on traffic conditions).
By car: You can get to Poznań driving A2 highway, S5 or S11 expressway.
The city center is covered by the Parking Zone. Fare is collected for each vehicle parked within the zone. Drivers pay the parking fee in parking meters located along streets in the city center.
Drivers coming to the city are recommended to leave their cars in guarded car parks and specially prepared buffer car parking lots placed around the Parking Zone.
By train: It is possible to travel to Poznań by train. Main Station ("PKP Poznań Główny") is located close to the city center, next to the shopping mall "Poznań Avenida". There are a few direct trains daily from Warsaw and Berlin (where bigger airports are located). Schedule can be checked at rozklad-pkp.pl.
Venue - Conference building
The IWSSIP 2017 Conference will take place in the Poznań University of Technology Lecturing & Conference Center located on WARTA Campus. (Centrum Wykładowo-Konferencyjne Politechniki Poznańskiej)
Address:
2 Piotrowo Street
60-965 Poznań
POLAND
(52°24'14.0"N 16°56'58.2"E)