General guidelines
Register upon arrival at the conference


Arrive at your session 15 minutes prior to the beginning of the SESSION (not your presentation). Meet the session organizer. Become familiar with the room and with the operation of the 'forward' button for your PowerPoint presentation


Each session room will be equipped with a projector and a PowerPoint compatible computer


Presentation duration should not exceed 12-15 minutes plus 3-5 minutes for questions/discussion


Bring one copy of your presentation to the conference on a USB media storage device. This copy will be copied to the conference computer before your session


Use standard fonts for all slides. This is to prevent problems with incorrect font/character substitution that occurs when presentations are prepared in fonts not available on the conference computers


Complicated presentations that include audio and video files, animated text, animated figures may not display the same way on the conference computer as on your own computer.
Conference program
22.05.2017 - Monday

8:00
15:00
Registration
9:00
9:20
Opening of the IWSSIP 2017 conference (C-7)
9:20
10:20
Plenary lecture (C-7)
Depth Based Image Processing for Videogrammetry and 3D Endoscopy/Microscopy
Ralf Schäfer
10:20
10:50
Coffee break
10:50
12:20
Session 1 (C-12)
Signal processing - 1
Session 2 (C-13)
Image and Video Processing - 1
12:20
13:40
Lunch break
13:40
15:20
Session 3 (C-12)
Signal processing - 2
Session 4 (C-13)
Coding
15:20
15:40
Coffee break
15:40
16:30
Special session (C-12)
Immersive visual technologies
Recent developments in virtual navigation and free-viewpoint television
MPEG-I: New standardization project on 360-degree video and its extensions
17:00
21:00
Social event

23.05.2017 - Tuesday

8:30
15:00
Registration
9:30
10:30
Plenary lecture (C-7)
Information Fusion in Some Image Machine Learning Applications
Hsueh-Ming Hang
10:30
11:00
Coffee break
11:00
12:30
Session 5 (C-12)
Signal processing - 3
Session 6 (C-13)
Multimedia signal processing - 1
12:30
13:50
Lunch break
13:50
15:30
Session 7 (C-12)
Image and Video Processing - 2
Session 8 (C-13)
Multimedia signal processing - 2
15:30
15:50
Coffee break
17:00
19:00
Guided tour
19:00
23:00
Gala dinner

24.05.2017 - Wednesday

8:30
13:00
Registration
9:30
10:30
Plenary lecture (C-7)
Elimination of impulsive disturbances from archive audio recordings
Maciej Niedźwiecki
10:30
11:00
Coffee break
11:00
12:40
Session 9 (C-12)
Signal processing - 4
Session 10 (C-13)
Security and networks
12:40
12:50
Closing IWSSIP 2017 (C-12)
Award announcement
12:50
14:00
Lunch break
Social events
Please remember to wear your conference badge – it is an entrance ticket to all social events, as well as coffee breaks and lunches.
Monday May 22nd
Right after the last session ends, all participants will be invited for a short walk along Warta river that would lead us to Poznan Cathedral. The walk is about 1,3 km and takes 15 -20 min. Those who are unable or unwilling to walk such a distance will be accompanied by the conference organizers to take a short tram ride.
There will be a guided tour in the Cathedral and around Ostrów Tumski - a small island that is considered a cradle of Polish nation.
The tour will end in Tumska restaurant (Ostrów Tumski street no. 5A), where the welcome party will take place. There will be a variety of Polish and international food offered. In order to make the social event even more interesting (though a small talk with your colleagues is interesting itself), we have invited the Polish folk band Wiwaty. The band plays Polish traditional music using old-fashioned instruments. We hope you will like this peek into Polish culture!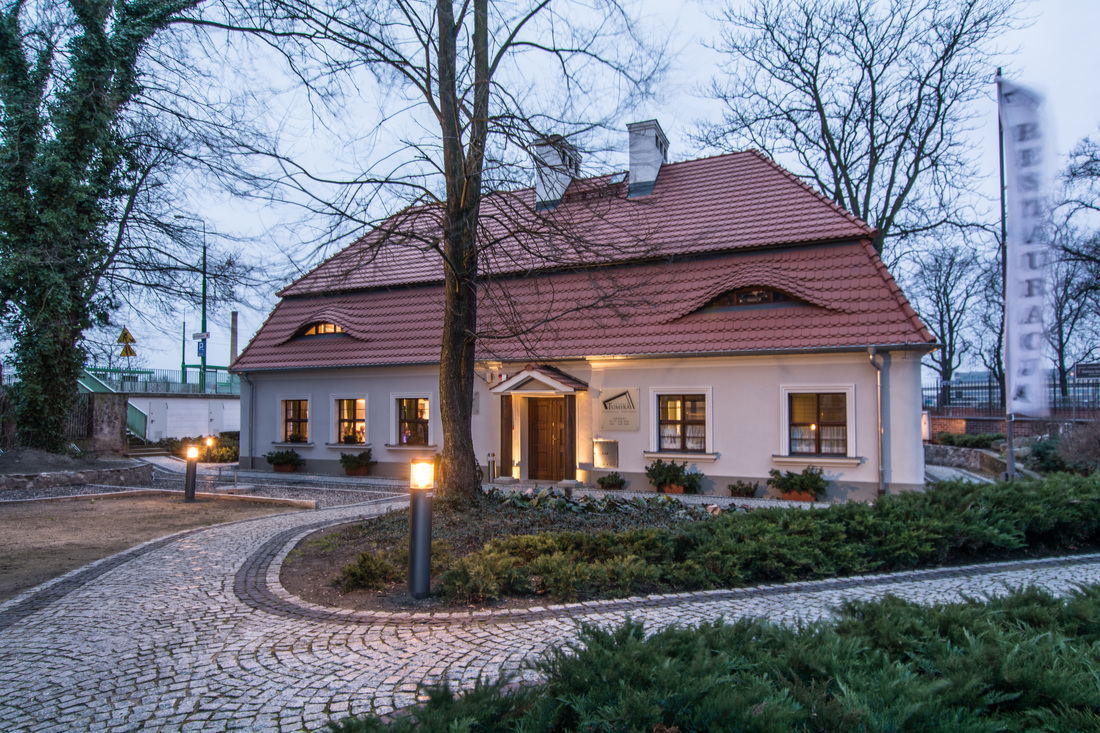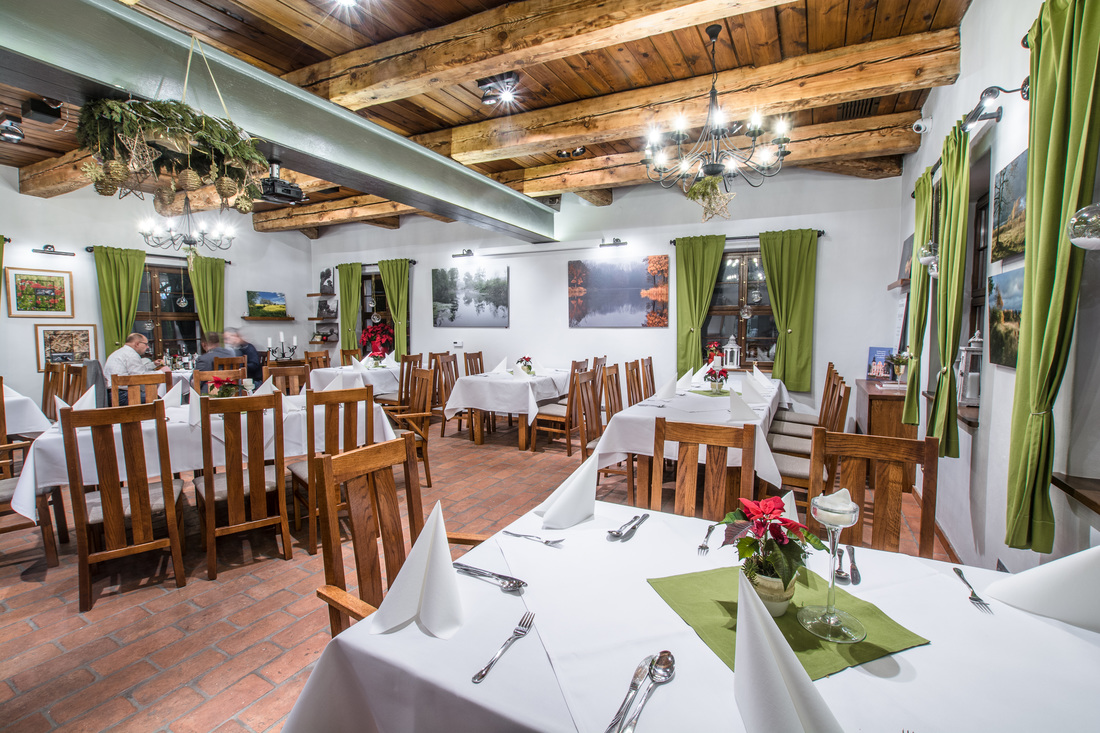 Tuesday May 23rd
All participants are asked to come on their own to Poznań Old Town Square. We will meet at 5 p.m. in front of the City Hall. The guided tour that will take about 2 hours starts from there. The tour includes Poznań Old Town, as well as Cesar Castle, the monument of "Poznań 1956"and few historical buildings on the way. The tour will end in the very center of Poznań, in front of the renovated Old Printing House, dated back to the first half of the 19th century. The building hosts "Concordia Taste" restaurant where the gala dinner will take place. Those of you who do not feel like walking around Ponań city are asked to come directly to the building (Concordia Design, Zwierzyniecka street no. 3) at 7 p.m.
At the dinner each IWSSIP attendee will have a chance not only to taste some modern food but also to chill out listening to jazz live music.
We have also prepared a surprise for our guests: once the dinner is served, you will be invited to take part in the interesting competition: Polish nalewka tasting. "Nalewka" is a type of alcoholic drink deeply rooted in Polish history. The drink doesn't even have a direct translation into English – the closest being "a cordial". It is similar to vodka, but it is not produced through alcohol distillation. Usually home-made, it is made from spirits that is poured over fruits, herbs, honey, flowers, nuts, roots or even porter beer! This abundance of recipes originates from Polish noble tradition, according to which each decent family produced their own nalewkas for medical purposes and passed proven recipes from generation to generation. It is this abundance of flavours and deeply-rooted tradition that we present during this event.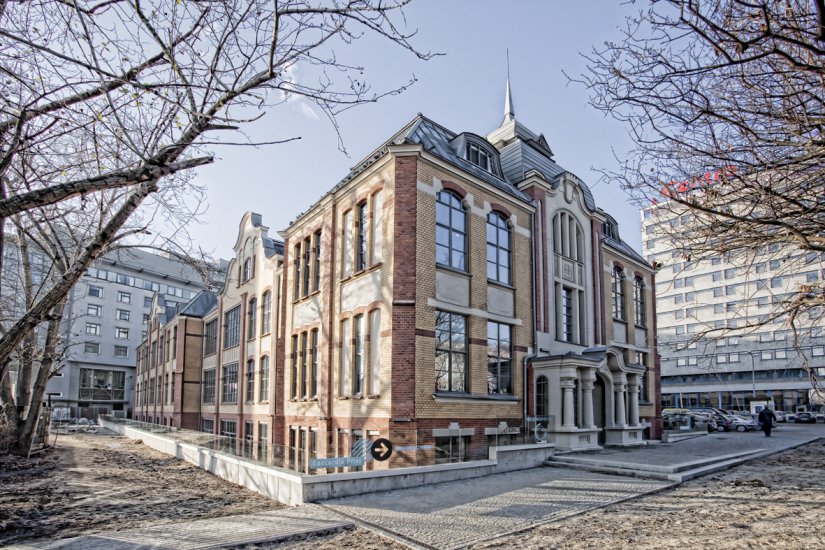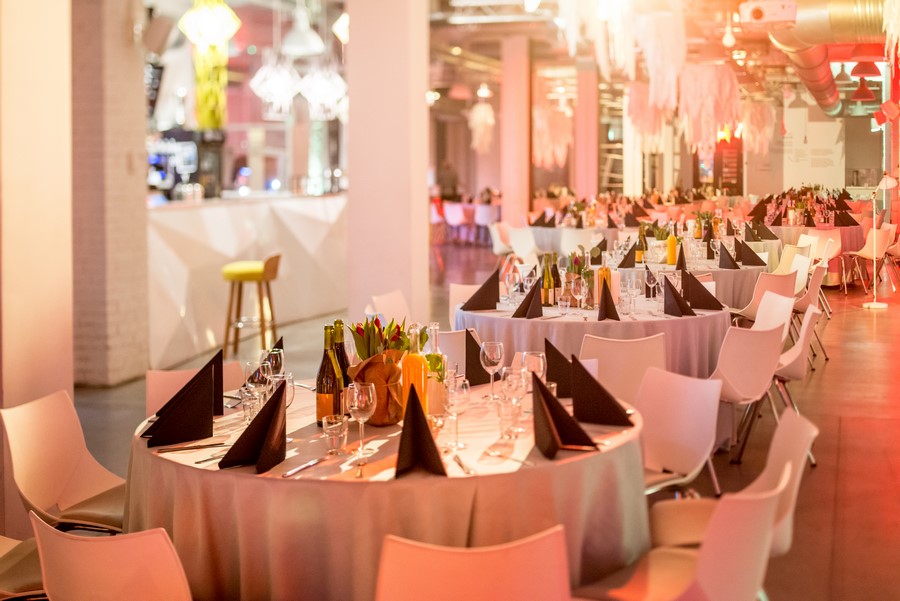 Taste and judge
You're are going to become a nalewka contest judge – a trained expert who scores the cordials on different counts: colour, smell, taste, alcohol content. Of course we won't tell you the what the main ingredient is – you will have to use all of your senses to figure it out. Yet, there is a tasty and colourful prize waiting for the best judges with the most acute senses.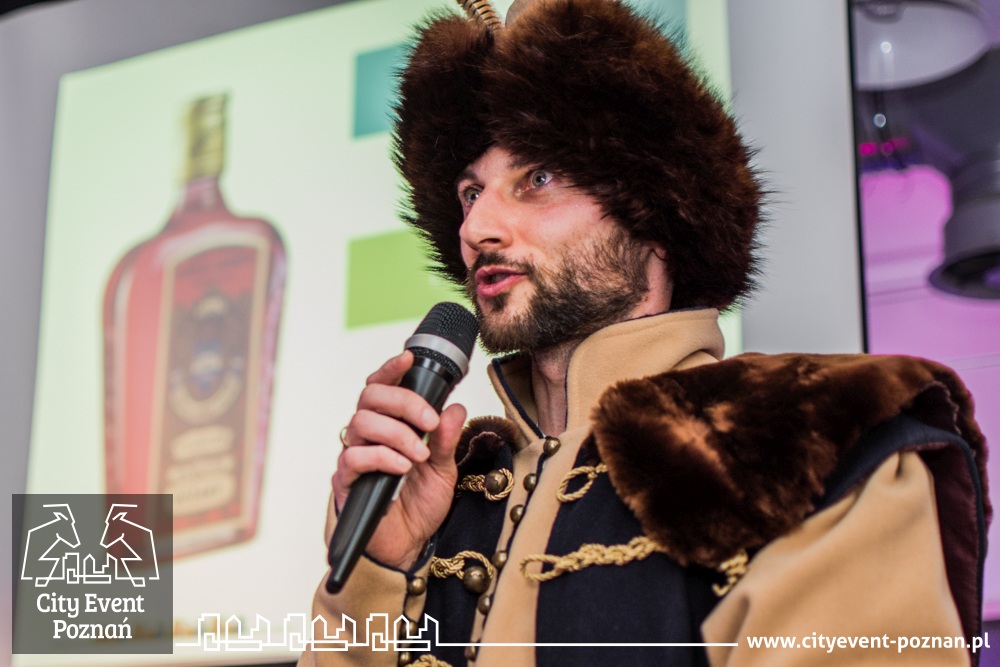 Speaking about the food: feel encouraged to try some traditional Polish food during the conference. Among other, familiar looking dishes (and their names), you will find żurek (a soup made of soured rye flour, akin to sourdough, and meat), kluski (dumplings of various kinds), pierogi (again dumplings, this time with filling) and gołąbki (cabbage leaves filled with meat or groats). The latter name translates into "pigeons", though there is no pigeon meat in it. If any of your guidebooks explains where does this name come from, please let us know!