Venue
IWSSIP 2008 conference will be held in beatifull heart of Europe in Bratislava Slovakia.
Bratislava is one of the youngest capitals in Europe and few people know that during the time it was called Pressburg or Pozsony it was one of the most important cities in the Austro-Hungarian Empire. It was a mixing pot of various nations and nationalities who lived together in peace and harmony. There is a saying that a true 'Pressburgian' speaks four languages: Slovak, German, Hungarian and Mishmash. Even as recently as the 1980s you might hear how older Pressburgians in the street would say two words in German, two in Hungarian and two in Slovak all in the space of one sentence. That is what we mean by "mishmash".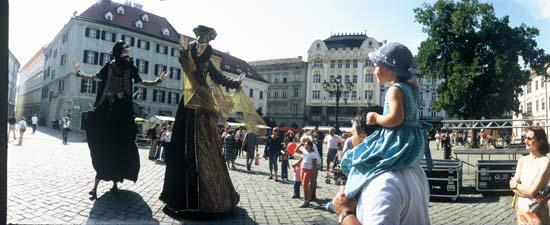 Bratislava's location on the banks of the River Danube and at the crossroads of ancient trading routes right at the heart of Europe predestined it to become a meeting point of various cultures. It was the home of the Celts, the Romans, and the Slavs ... The reign of Maria Theresa is regarded as a golden era in the city's history. She was crowned Queen of Hungary in St. Martin's cathedral in Pressburg, just like the 10 other kings and 8 royal partners over the course of 300 years when Pressburg was in fact the capital of the Kingdom of Hungary.
The rich mix of cultures and nations not only left its mark in the language spoken here, but also in the customs, cuisine and lifestyle. Just like the Viennese, the people of Bratislava also enjoy promenading through the streets of the city centre, taking time out for a coffee in any of the many cafes. This part of the city is referred to as the Korzo and combines elegance with charm. Visitors say that the city has a relaxed Mediterranean type atmosphere. Bratislava is a seaside city without the sea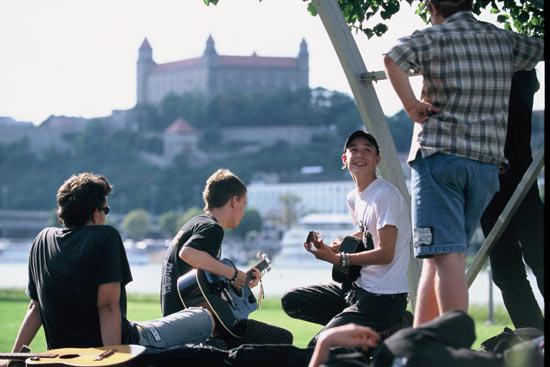 Nowadays Bratislava is experiencing a boom once more. Buildings are popping up, deals being made, people studying, and everything is on the move. Experts regard it as one of the most dynamically developing and most prospective regions in Europe. It welcomes tourists, business people, and investors, who are attracted to this blooming city and its lively atmosphere. There are many cities in Europe that can boast their own special unique charm, and Bratislava is definitely one of them.
Shopping
Bratislava is becoming a shopping paradise. Stores have long opening hours and shopping malls are also open over weekends on Saturdays and Sundays as well as over holidays. As in other towns, you can get products of renowned world brands as well as typically Slovak products
Bratislava 's top shopping destinations are its shiny new malls – Polus City Centre, AuPark and Avion. At both one will find most of the same brand-name retailers as in Western cities as well as a multiplex cinema and a wide variety of eating options.
The OldTown is home to some interesting retailers, too, such as the jewelry and watch shops, bookstores, wine stores, glass and porcelain, ceramics, antiques and other souvenirs. For a different shopping experience we recommend to pay a visit to the open air market on Mileticova Street with its vegetable and fruit stands, cheap clothing kiosks and pubs.
Monuments
Devin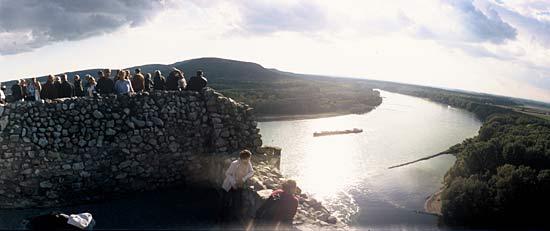 Bratislava castle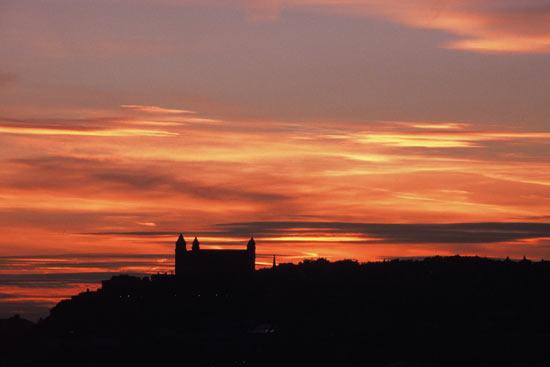 Night life
Bratislava is a city where you can spend a 24-hour day nonstop. Typical evening in Bratislava starts at its bars and pubs bordering especially narrow streets of the historical city, which are proudly dubbed Corso by citizens of Bratislava for decades. From April till late October, the streets and squares of the centre are made more attractive by lights coming from summer gardens and outside seats of pubs. Good concerts of local music bands can be best listened to at clubs reconstructed from shelters of civil defense from times of communist regime. And the night is still young, when citizens and visitors of Bratislava are going to some of trendy discos to pick up something of topical news of dance scene. Good local beer for € 1 and cocktail drinks of any kind for € 2 - 3 are worthwhile companions through the night of Bratislava.
Other cities
Location of Slovakia in Europe