SOCIAL EVENTS
Guided Tour to Delphi
Located about one hundred miles northwest of Athens, the ancient site of the panhellenic sanctuary of Delphi is in the middle of Greek mainland.
The complex of buildings, which includes the Temple of Apollo where the famous oracle sat, the sacred Corycian Cave, and the Castalian Spring, is nestled in the forested slopes and rocky crags on the south side of the mountain called Parnassus. The entire site had been sacred since the Bronze Age.
According to legend, the shrine was originally guarded by the she-dragon Pytho. She was killed by Apollo who then took over the oracle. In antiquity, Delphi was regarded as the centre of the world.
You will visit the Museum, where you can see among other archaeological treasures, the unique bronze Charioteer, then proceed through the sacred way to the Athenian treasury, and the ancient stadium.
Finally, returning to Halkida, drive through Arachova, a very beautiful village, famous for its bright multi colored carpets.
For further information, visit the relevant webpage by the Hellenic Ministry of Culture.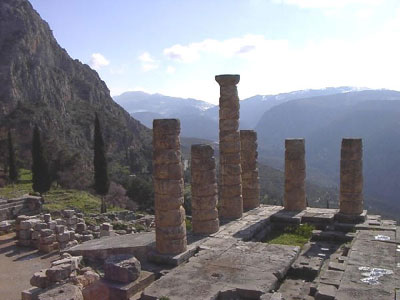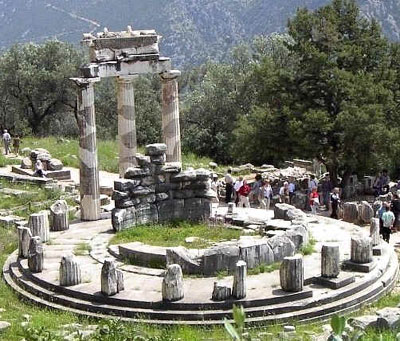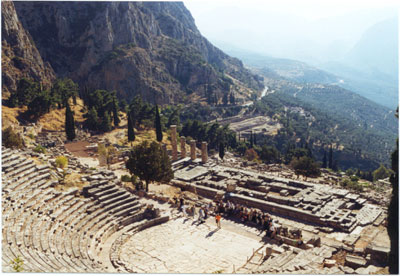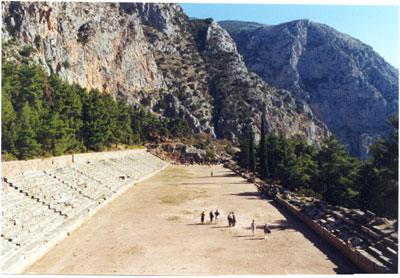 NEWS