Abstract
A digital twin is a digital replica of a real object (physical twin) that describes this object as detailed as possible. For example, a digital twin of an aircraft integrates real-time data from the sensors of the system embedded onboard the physical twin as well as provides historical data on the physical twin's emergency situations, upgrades, service, etc. Thus, a digital twin is an individualized realistic virtual model of a physical twin. Analysis of digital twin data enables detecting anomalies in the physical twin components' behaviour before the accident could happen, thus, it helps to prevent emergency situations in a timely manner.
The Digital Twin paradigm was developed by NASA for spacecraft monitoring and analysis to predict and prevent any possible critical situations. However, the Digital Twin technology has a much wider area of application, including urban planning, industrial processes optimisation, and product improvement. But what are possible future applications of the Digital Twin technology? And how far is this future? Smart industries, personal artificial intelligence, and digital humans – what is the next? These and other exciting questions are to be discussed in this keynote presentation.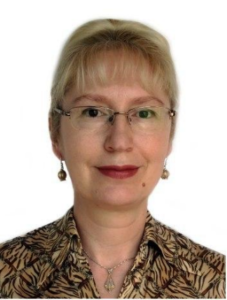 Yevgeniya Sulema, DSc in Software Engineering, PhD in Computer Engineering. Head of the Computer Systems Department at the National Technical University of Ukraine "Igor Sikorsky Kyiv Polytechnic Institute". Her research interests include Digital Twins, Mulsemedia, and Immersive Technologies. As a senior researcher, she leads the Research Laboratory of Multimedia, Mulsemedia, and Immersive Technologies at her university. Dr. Sulema is an author of more than 160 scientific publications. She participates in numerous European and national research projects. Dr. Sulema is a member of the International Institute of Informatics and Systemics. Yevgeniya Sulema is a member of ISO SC34 "Document description and processing languages" and a member of the Ukrainian National Technical Committee for Standardization "Information Technology". She is a member of program committees at several international conferences. She teaches the course on Multimedia Interfaces and 3D Visualisation to Master program students at her university. She also gave lectures to students at several European universities as a guest professor.