IWSSIP2018 follows the successful events held in Budapest, Manchester, Poznan, Zagreb, Bratislava, Bucharest, Prague, Chalkida, Rio de Janeiro, Sarajevo, Vienna, Dubrovnik and London . In some of the previous cities, the conference has been held more than once.
After 2000 and 2007, Maribor will host the conference for the third time.
Location
The IWSSIP2018 conference will take place in the conference center of the
City Hotel Maribor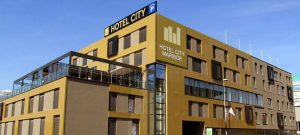 The hotel is located by the Drava river and just few minutes walking distance from the city center away. The hotel offers more than 500m2 conference and meeting facilities, suitable for different events for up to 450 guests.
Address:
City Hotel Maribor ****
Ulica kneza Koclja 22
SI-2000 Maribor, Slovenia
Webpage: http://www.hotelcitymb.si/en
Organizer
University of Maribor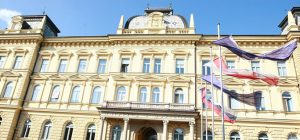 The University of Maribor (Slovene: Univerza v Mariboru) is Slovenia's second largest university, established in 1975 in Maribor, Slovenia and is internationally the best ranked university in the country, being among the best 600 universities in the world. It currently has 19 faculties.
The university's roots reach back to 1859, when a theological seminary was established with the encouragement of Maribor bishop and patriot Anton Martin Slomšek. More faculties were established during the late 1950s and early 1960s; the faculties of economics, business, and technology in 1959, agronomy and law in 1960, and pedagogy in 1961. The university's opening ceremony occurred on 19 September 1975.
The university also comprises several associated facilities, including the Maribor University Library, student housing, the Computing Center, the Leon Štukelj Sporting Center, and Postgraduate and Visiting Faculty Home.
---
Faculty of Electrical Engineerning and Computer Science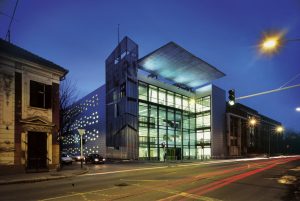 The Faculty of Electrical Engineering and Computer Science at the University of Maribor (UM FERI) is one of the leading teaching and research institution in the field of Electrical Engineering and Computer Science in Slovenia.
UM FERI provides students with knowledge based on internationally recognized scientific research work, thus enabling them to be successfully integrated within future working environments in Slovenia and/or abroad.
We aim to strengthen the positions of our internationally-recognized university education and research institutions within the fields of electrical engineering, computer science, information technology, communications, media, telecommunications and mechatronics, throughout Central Europe.
Research assumes a vital place in the activities of the Faculty of Electrical Engineering and Computer Science. Important element in the current, quality pedagogical work is following the latest events in the world and being creative and cooperative in the development of our own scientific research work.